At St Mary of the Angels Secondary College our House System helps us to build team spirit amongst the students in all year levels and staff. The House system also helps create a sense of belonging in the College community. Students will participate in sporting activities and special College celebrations such as Feast Day in their respective houses
The College has three houses named after their patron saints: St Clare, St Elizabeth and St Francis.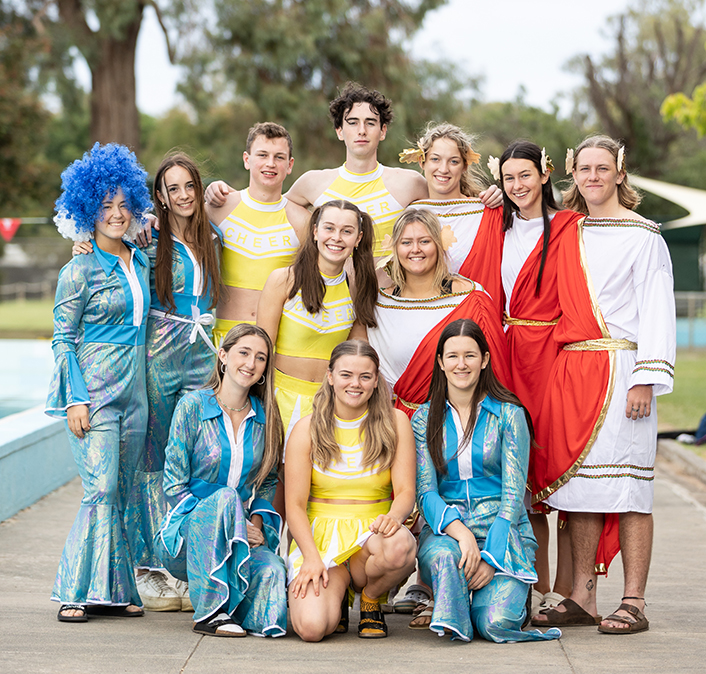 St Francis House (Yellow)
Named after St Francis of Assisi
St Francis of Assisi was born in Assisi in 1182, the son of a wealthy cloth-merchant. From being a light-hearted youth and a leader in his town he changed, gave up his inheritance and bound himself to God.
St Francis embraced poverty and to live the life of the gospel.
Francis died at the age of 45 at the Portiuncula (The little chapel which is inside the Church of St Mary of the Angels in Assisi) in the year 1226. Two years later he was declared a saint.
The feast of St Francis is celebrated on October 4.
St Clare House (Blue)
Named after St Clare of Assisi
St Clare of Assisi was born in the year 1193. She was from the noble family of Offreduccio. When she was eighteen having heard and seen what Francis (later to be St Francis of Assisi) she gave up everything to follow Francis in his life of poverty.
The feast of St Clare is celebrated on August 11.
St Elizabeth House (Red)
Named after St Elizabeth of Hungary
St Elizabeth was the daughter of Queen Gertrude and King Andreas
She spent enormous sums on almsgiving, founding hospitals, and in providing for orphans
Her husband went on a crusade and died of the plague while away. Louis' death was a turning point in Elizabeth's life. She became a Franciscan expressing her zeal in love of poverty, the relief of the sick, the poor and the elderly.
She died at Marburg in 1231 and was canonised four years after her death in 1235.
The feast of St Elizabeth is celebrated on November 17.