The College has a distinctive uniform, and our students are encouraged to take pride in wearing it neatly.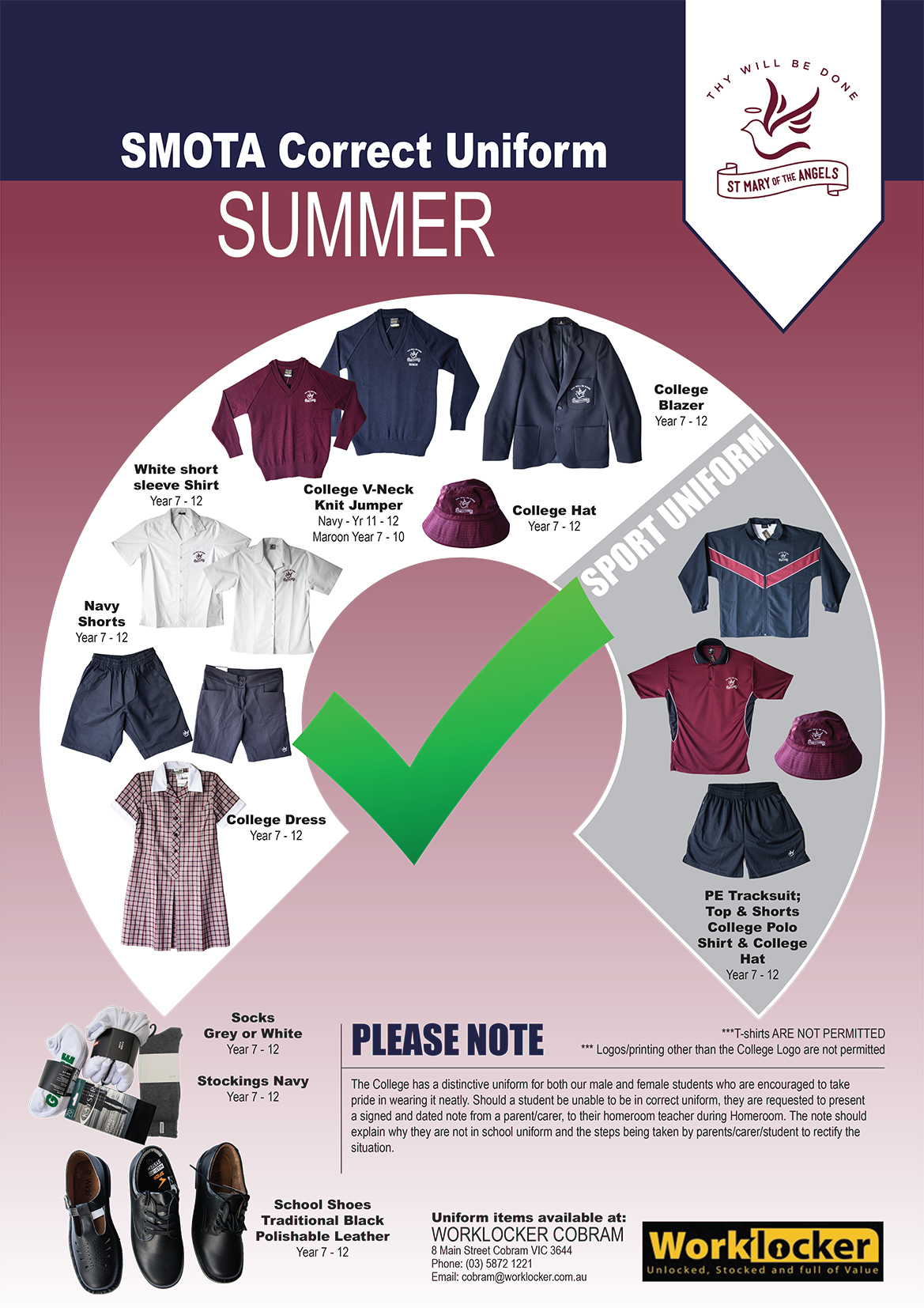 Purchasing St Mary of the Angels Uniforms:
Worklocker Cobram, 8 Main Street Cobram, stocks the College's Uniform, with the exception of the navy College Blazer.
Contact details: Phone: (03) 5872 1221 | Email: This email address is being protected from spambots. You need JavaScript enabled to view it.
pdf PRICING & ORDERING (387 KB)
Hats:
Students must wear a hat outdoors during Terms 1 and 4. The wearing of a College hat is compulsory. Students may only wear the hats approved as part of the uniform. The college hats are available from WorkLocker in Cobram or the College Office for $18.50
College Blazer:
The College Blazer can only be ordered and purchased from the College Office for $130; it is to be worn to and from school and other times as required during Terms 2 and 3. It is to be worn on special occasions and as the alternative to the jumper if the jumper cannot be worn during Terms 1 and 4.